iLASIK Testimonials at the Great Rivery Eye Clinic
---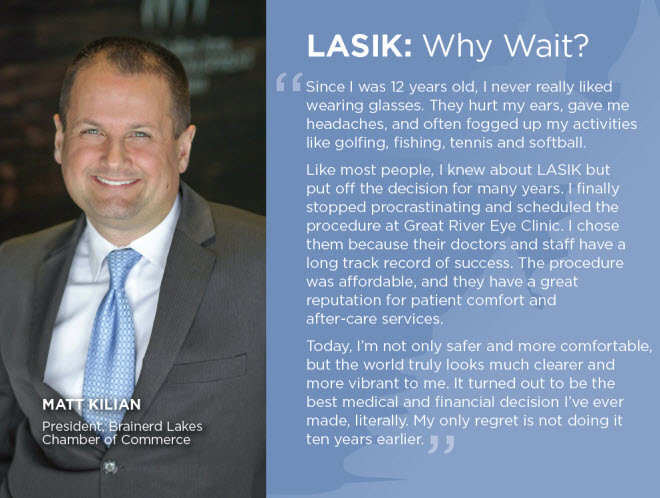 ---

"Hi everybody, I'm Ron Schara from the Minnesota Bound Television show.
As an avid outdoorsman, I know the importance of good eyesight.
That's why I chose the Great River Eye Clinic for my LASIK eye surgery."

---
Dear Great River Eye Clinic and
Dr. Stacy Sjoberg


Wanted to write a thank you from the desert of Iraq. I had my LASIK eye surgery completed April 8, before my deployment.
It has been one of the best things I've done...in forever. Being able to roll out of my bunk to see, is of great help everyday, more so when the "incoming" alarm is sounding.
I don't have to worry about where the glasses are as I can see.

Thank you from a Soldier,
MSG David Deuel
34th ID
Basra Iraq
---