Meet Dr. Stacy Sjoberg
Stacy Sjoberg, MD PhD
Ophthalmologist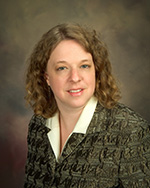 Dr. Stacy Sjoberg is a board certified ophthalmic surgeon who specializes in the cornea. She has performed thousands of procedures including iLASIK, a blade-free form of LASIK using fixed site, technologically advanced Intralase Femtosecond and Star S4 IR Excimer Lasers housed in a private laser suite.

Dr. Sjoberg also provides PRK as another option of refractive surgery. Other specialized micro-invasive surgeries performed by Dr. Sjoberg include cornea transplants, intraocular lens implants, cataract and glaucoma surgeries.

Dr. Sjoberg has lectured at national ophthalmic conventions, has published articles and is an Associate Professor at the University of Minnesota's Medical School. She was recognized as one of the top 15 cornea surgeons in Minnesota by the Minnesota Lion's Eye Bank, one of the largest and most innovative eye banks in the world.

Dr. Sjoberg earned her Medical Degree and PhD in Cell Biology, Neurobiology & Anatomy from the Medical College of Wisconsin; she completed her Ophthalmic Residency at the Wilmer Eye Institute on the campus of the prestigious Johns Hopkins Hospital and completed her Cornea and External Disease Fellowship at the University of Iowa.

Dr. Sjoberg lives in the Brainerd Lakes Area with her husband and two children. She enjoys volunteering in her community, travel, reading, fishing, kayaking and hiking.
Schedule an appointment with Dr. Sjoberg today: 800-952-3766