Optical Shops - Throughout the Brainerd Lakes Area
The Crosby and Baxter Clinics have a full service optical department to meet all your eyewear needs. Our line of fine products and vision services are designed to suit your lifestyle in a cost effective manner without compromising quality.
Opticians
Our staff consists of several highly-trained opticians. They have over 100 years of combined experience and are well versed in the latest frame styles and the finest technology available in lenses.
Eye Glass Frame Selection
We have a large selection of frames available that span from European designers to budget priced eyewear that won't compromise quality. We have unique and retro frames, flexible titanium frames, magnetic clip on sun wear and more.

Our knowledgeable opticians have the skills and insight to assist you in designing fine eyewear that suits your lifestyle. Our extensive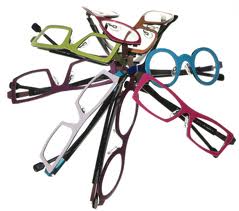 frame selection includes designer names like:
Oakley
Maui Jim
Coach
Flexon
Nautica
Silhouette
Vera Wang
Nine West
Dolce & Gabbana
The technology in lenses is constantly changing and improving. Today's lenses are not only thinner and lighter, their advanced design makes it easier for you to achieve your best vision. Lenses can reduce glare and reflection allowing you to see well in low light situations and against reflection on surfaces such as computer screens. The experts at the Great RIver Eye Clinic will explain all options to you.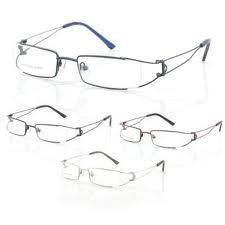 No-line progressive digital bifocals

Ultra-thin lightweight lenses

Light to dark transitions

Anti-Glare free lenses

Scratch resistant coatings

Polarized lenses

Prescription and non-prescription sun wear

Children's eyewear

Computer eyewear, tints and coatings
---
Specialty Contact Lenses
The doctors at the Great River Eye Clinic are experts in contact lens fitting and will help you find a contact lens that's right for you. Contacts come in various styles and can be ordered to change the color of your eyes.
The bifocal contact lenses have worked very well for people who have been wearing contact lenses. Ask your doctor if contact lenses are right for you.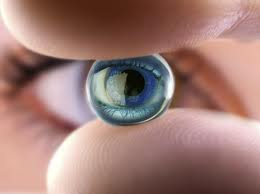 Our skilled staff of optometrists are highly trained and experienced.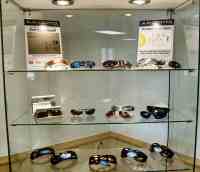 Here are the contact lenses we offer:
Colored

Astigmatism

Spherical

Multifocal

Monovision

Keratoconus

Post Corneal Transplant

Irregular Cornea



For general optometry needs you will be seen by the optometrist and work closely with one of our opticians to ensure the best fit for your glasses and/or contact lens. If further treatment is necessary, you will be referred to one of our two ophthalmologists for more advanced treatment.
Our stores all feature excellent optical shops where you can browse through the latest fashions of eye wear and speak with our knowledgeable staff. Together, you can decide what is the very best option to help you see the world as clearly (and as attractively) as possible!
Our optical shops are arranged to allow for stress free, pleasant viewing of the huge selection of eye wear designed for every aspect of your busy life. Whether you require special custom glasses, sports eye wear, or the best optics for all your outdoor fun, we have it at the Great River Eye Clinic!