Meet Dr. Nerissa Klingelhofer

Nerissa Klingelhofer
Optometrist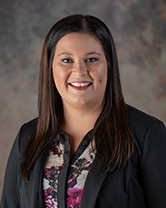 Education: Doctor of Optometry Degree from Northeastern State University Oklahoma College of Optometry, Ocular Disease and Refractive Surgery Residency at Oklahoma Medical Eye Group and nJoy Vision in Tulsa, Oklahoma.

Specialty areas of practice: Comprehensive primary eyecare including peri-operative care for cataract and refractive surgery, comprehensive eyecare, and dry eye and ocular surface disease.

Hobbies: Watching sporting events, attending concerts/musicals and spending time with family outdoors.