Meet Dr. Michelle Malchow

Michelle Malchow
Optometrist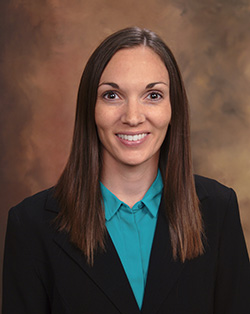 Education: Dr. Malchow earned her Bachelor of Arts Degree in Communication from the University of North Dakota graduating Suma Cum Laude and received her Doctor of Optometry Degree from Pacific University College of Optometry in Portland, Oregon again graduating Suma Cum Laude.
Dr. Malchow completed her residency at the Illinois College of Optometry and Illinois Eye Institute in Chicago, Illinois.
Specialty areas of practice: Dr. Malchow is trained in comprehensive primary eyecare including peri-operative care for cataract, refractive, glaucoma and corneal surgery, comprehensive eye exams, retinal disease, infectious & inflammatory eye disorders, treatment and management of eye diseases such as diabetes, cataract, glaucoma & many others.
Hobbies: Reading, golfing and family activities.
Dr. Malchow will provide optometric services at Great River Eye Clinic's Crosby and Baxter locations.
Schedule an appointment with Dr. Michelle Malchow today: 800-952-3766