We are offering TeleMedicine visits as an option for your eye care needs. Call us at 218-546-5108 (Crosby) or 218-825-1976 (Baxter) from 8:00 am to 5:00 pm, Monday through Friday (until 4:00 pm on Friday), to request an in-office, phone, or virtual face-to-face video visit.


Welcome to the Great River Eye Clinic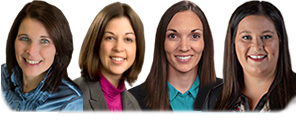 Great River
Eye Clinic Optometric Staff
The Doctors at Great River Eye Clinic provide technologically advanced ophthalmic and optometric eye care in Baxter, and Crosby located in north central Minnesota.
Great River Eye Clinic, formerly Crosby Eye Clinic, has a long history of providing a sophisticated and comprehensive platform of eye care services.
Our board certified ophthalmologists specialize in LASIK, cornea and external eye disease.
Our highly experienced optometrists provide primary eye care including the diagnosis and treatment of eye diseases. Together we provide a wide-range of ocular health care options.

Experience & Technology

The experienced staff at GREC brings state-of-the-art ophthalmology and ...

iLASIK

Learn about about our iLASIK program...

Our Services

Our team of dedicated physicians and optometrists provides numerous specialized services...

Clinic Locations

Great River Eye Clinics are conveniently located...